Researchers from in UC Berkeley's Renewable and Appropriate Energy Laboratory (RAEL) pose with a donated electric vehicle. Photo by Mathew Burciaga.
California policymakers made headlines in 2021  when they announced new emissions regulations that will ban the sale of new gas-powered vehicles by 2035. As the state inches closer to that date, researchers in UC Berkeley's Renewable and Appropriate Energy Laboratory (RAEL) are studying how an all-electric fleet will interact with California's power grid.
Late last month, the research team received a new tool to help their work: an electric car donated by Vietnamese automaker VinFast, a subsidiary of the Vingroup conglomerate. Energy and Resources Group professor Dan Kammen, who leads the research team, said he connected with the automaker's representatives last year while he was in Hanoi, Vietnam, judging the $3 million VinFuture Prize.
"This was complete serendipity," he said. "At the end of my trip, the company asked if they could donate one of their first 999 U.S. vehicles to our lab."
Kammen said the vehicle will be used by RAEL—a multidisciplinary research group that focuses on design­ing, test­ing, and dis­sem­i­nat­ing clean and sustainable energy systems—to study energy storage constraints, how changes in temperature affect battery performance, and other issues relating to electric cars, as well as the social and equity dimensions of EV infrastructure developed to support marginalized communities. The lab also hopes to work alongside the manufacturer to explore the costs associated with modifying vehicles to send power from their batteries back to the electric grid.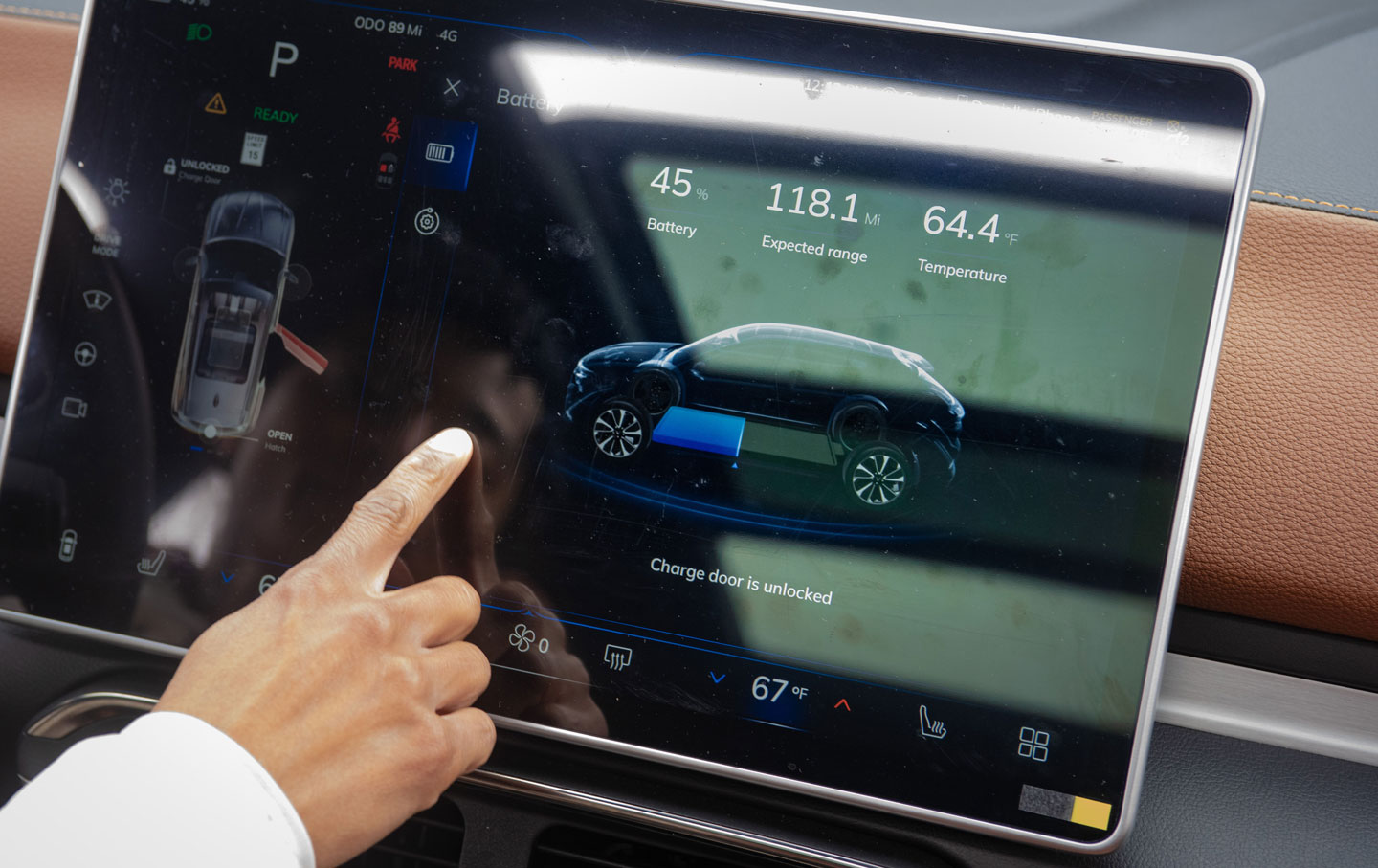 RAEL researchers will use the car for research and outreach activities. Photo by Mathew Burciaga.
"Service, delivery, and rideshare vehicles that might be driven for work during the day could be used at night to shore up our grid and provide distributed energy storage for profit," Kammen said. 
The vehicle also offers RAEL researchers an opportunity to conduct community outreach, particularly within low-income neighborhoods where access to electric vehicles is low. "Electric vehicles are now sufficiently inexpensive that, if the upfront costs could be amortized, they would be cheaper than gas-powered vehicles," Kammen said. "Low-income communities, however, might not be given the chance to drive a shared electric vehicle because that's not a standard thing to loan out."
In the future, the car might be stationed at public charging locations near BART stations or integrated into the ongoing EcoBlock research project as a shared-mobility vehicle.
Learn more about RAEL and the EcoBlock projects at their websites.