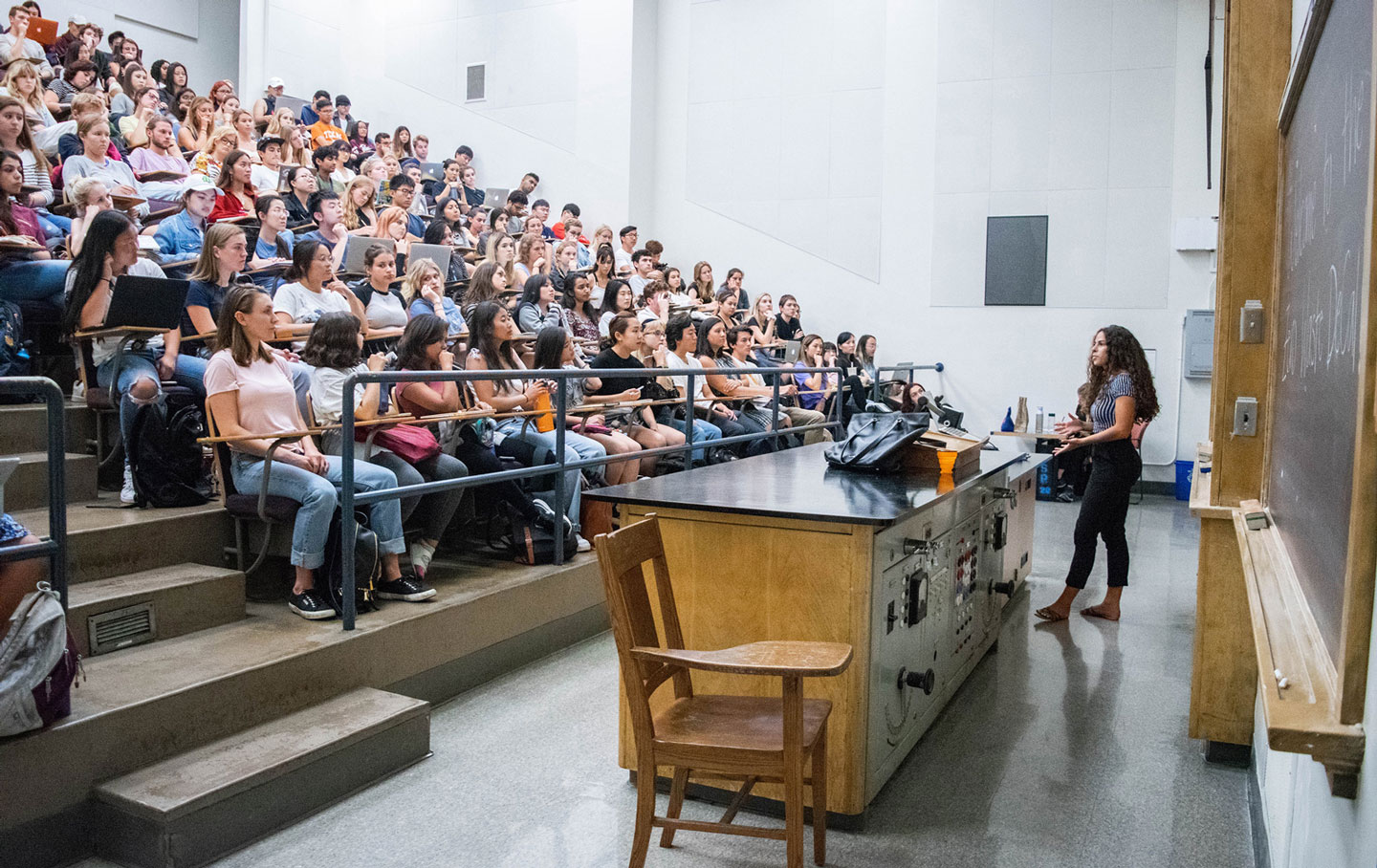 UC Berkeley Photo by Irene Lenier
When Sage Lenier, BS '20 Conservation and Resource Studies, launched the popular "Solutions for a Sustainable & Just Future" DeCal in 2018, she hoped to inspire the next generation of environmental leaders. Five years later, Lenier is working to bring the solutions-oriented curriculum to a global audience.
In January, Lenier announced Sustainable & Just Future, a youth-led nonprofit focused on making the environmental lessons she developed as part of the DeCal course accessible to businesses, communities, universities, and high schools. Since its launch, the organization has been featured in Teen Vogue, NPR affiliate station WNYC, and on the nationally-broadcast Science Friday radio program.
What this program is — and what I was seeking to create — is solutions-focused, action-oriented environmental education," Lenier told Teen Vogue. "It's very much a crash course in everything you need to know about the planet, in my opinion"
Current and former facilitators of the student-led course are working with Lenier to develop the organization. In an interview with The 19th—a nonprofit newsroom that reports on gender, politics, and policy—Lenier said they have already "received hundreds of inquiries from students at other universities." The organization plans to create a digital, open-source curriculum available to the public.
---
Updated 6/14: In late May, TIME magazine selected Lenier for their 2023 class of Next Generation Leaders. First awarded in 2014, Lenier joins more than 175 individuals recognized by the magazine for their new perspectives and fresh ideas.
Watch the video below to hear Lenier speak to TIME journalists about her work.
Related Links: