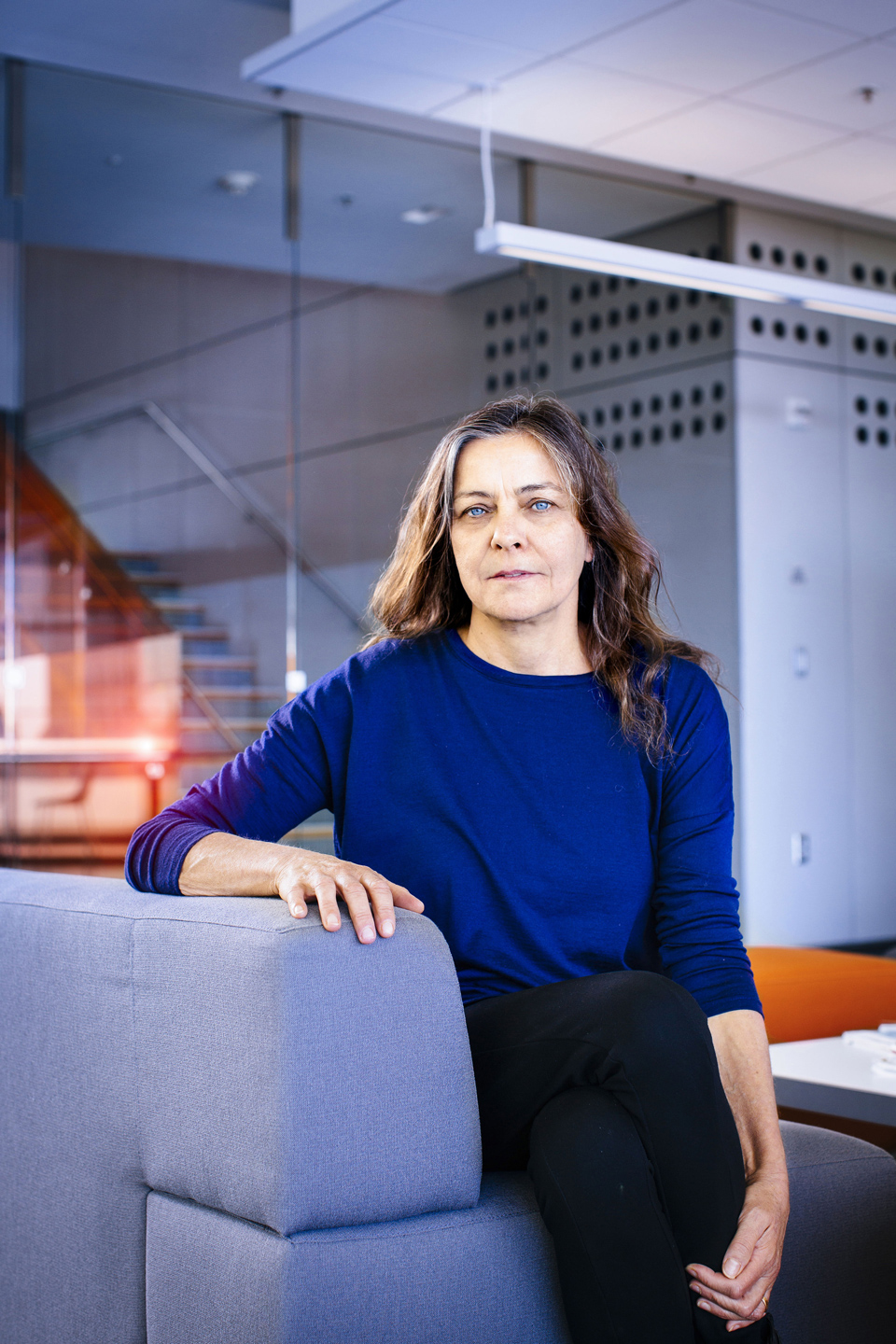 Jill Banfield. Photo by Elena Zhukova
Professor Jill Banfield has been awarded the 2023 van Leeuwenhoek Medal for her contributions to the understanding of microbial communities and interactions between microbes and the environment. A professor in the Departments of Environmental Science, Policy and Management and Earth and Planetary Sciences, Banfield is also scientific director of microbiology research at UC Berkeley's Innovative Genomics Institute. 
The van Leeuwenhoek Medal is awarded every ten to twelve years by the Royal Netherlands Society for Microbiology (KNVM), in recognition of remarkable contributions in the field of microbiology and their impact to science and/or society. Banfield is the first woman awarded this medal in its 125-year history. 
Banfield was recognized for her pioneering work on groundbreaking technologies such as genome-resolved metagenomics and community proteomics to study diverse communities of bacteria, archaea, and phages, leading to the addition of complete new branches to the tree of life. Potential applications for Banfield's work include bioremediation, biological carbon capture, and medicine.
"The studies of Professor Banfield have allowed tremendous advances to the field of environmental microbiology impacting our view of the functions of microbial communities in a wide variety of environments ranging from soils and deeper aquifers to the human gut, thereby bridging environmental and medical microbiology," said medalist jurors in their award announcement.  
An award ceremony will be held in the Netherlands in April. 
READ MORE