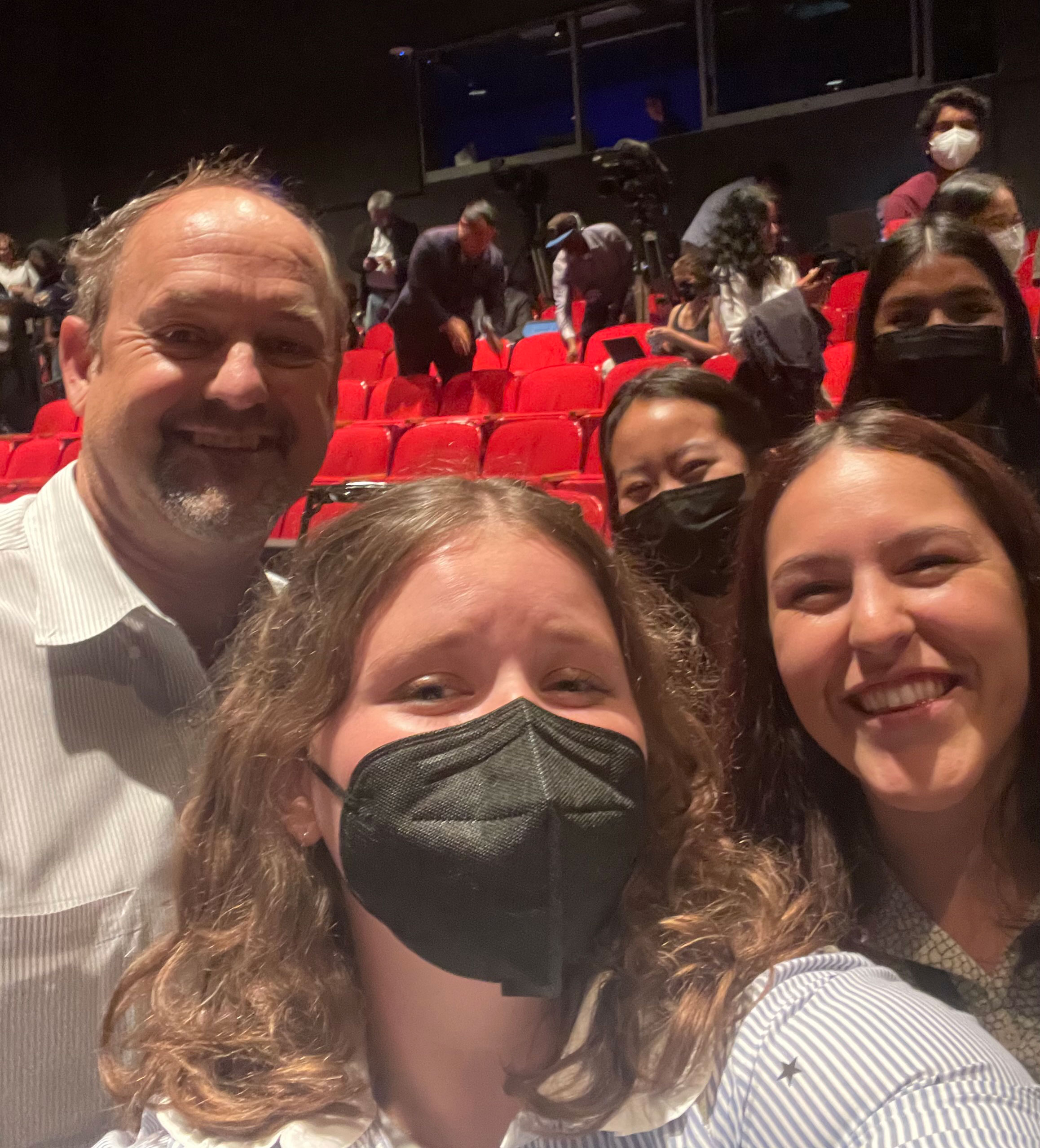 Rausser College students Shelby O'neill, Tess Echevarria, Jessica Chan, and Ahtziri Junes posed for a photo with Dean David Ackerly before seeing Kamala Harris speak in San Francisco this week. Photo courtesy Shelby O'neill.
Around 100 UC Berkeley students—including many from Rausser College—had the opportunity to attend a live event with Vice President Kamala Harris held in San Francisco earlier this week. During her talk, Harris discussed the Biden administration's record on climate change and spoke about the urgency of the climate crisis. "We must understand that we are in a very specific moment in time, and this window is going to shut on us. But it doesn't have to shut on us, if we act," she said.
Harris's mention that her parents had met as graduate students at UC Berkeley in the '60s was met with cheers from the students in the crowd. Her mother, Shyamala Gopalan, earned her PhD from UC Berkeley in 1964 from the nutrition and endocrinology program—which is now a part of the Department of Nutritional Sciences and Toxicology at Rausser College of Natural Resources. Her dissertation, supervised by nutrition professor Richard L. Lyman, focused on an inhibitor protein in whole wheat flour. 
The vice president's appearance at Fort Mason was taped for the climate podcast "A Matter of Degrees," which is hosted by Leah Stokes, a professor of environmental politics at the University of California, Santa Barbara, and Katharine Wilkinson, co-founder and executive director of The All We Can Save Project.
Both the podcast and the written transcript of Tuesday's discussion is available on the podcast website. Watch a video of the event below: