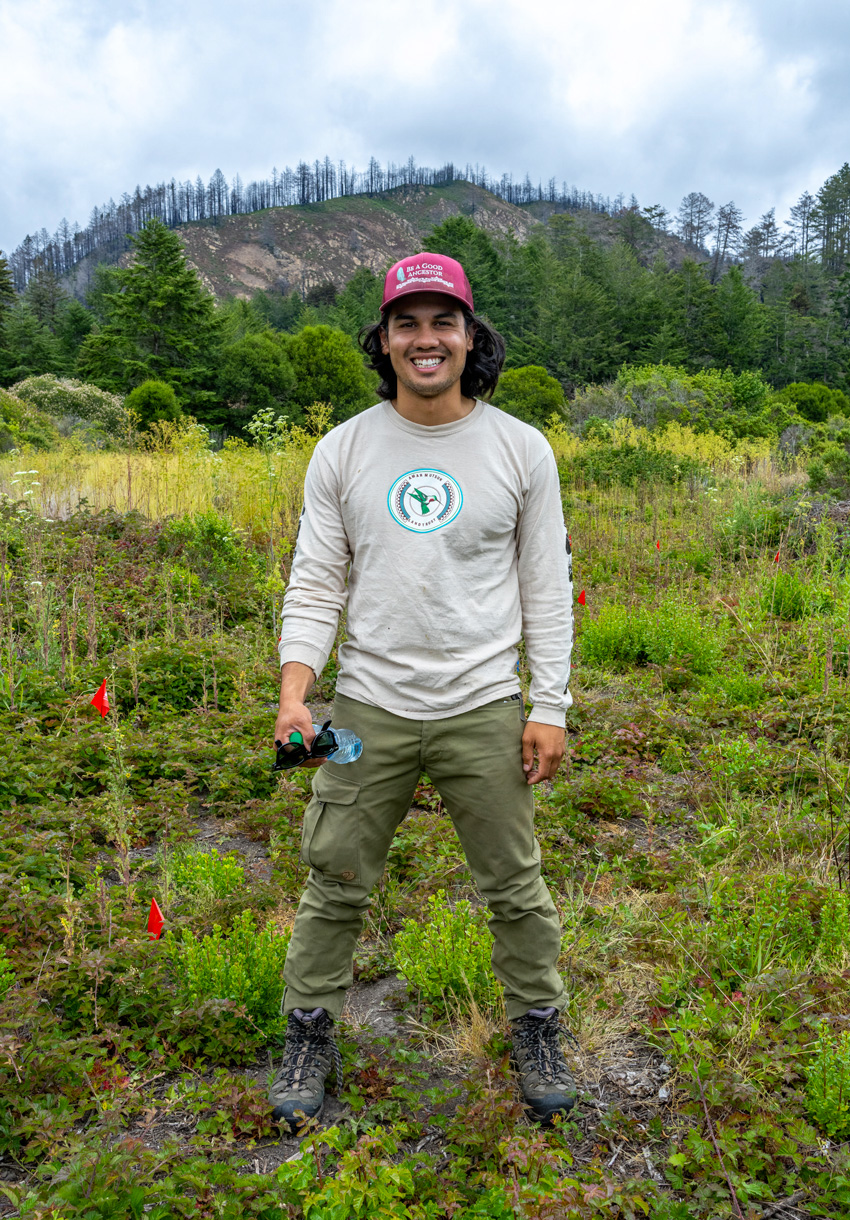 Courtesy of Alexii Sigona.
Congratulations to Environmental Science, Policy, and Management graduate student Alexii Sigona on being named a Local Hero by the Bay Nature Institute, a Berkeley nonprofit dedicated to educating Bay Area residents about—and celebrating the beauty of—the surrounding natural world.
Awarded annually by the Bay Nature Institute, the awards recognize individuals who are making significant contributions towards understanding, conserving, and connecting people to the Bay Area's environment. Sigona was named the Bay Nature Institute's 2023 Young Leader, which recognizes local environmental leaders under the age of 25.
Born and raised in the Bay Area, Sigona became involved with his community, the Amah Mutsun Tribal Band, as a teenager. At 18 he joined the Native Stewardship Corps, a program that brings young adults back to their tribal homelands to resume the Indigenous stewardship work of their ancestors.
"As a teen, I was really concerned about the environment, I was really concerned about food," Sigona previously told Berkeley News. "And so, I was able to put that energy into being a Native steward, where I realized that we could rethink our food systems and protect the environment by restoring Indigenous knowledge onto a place. I think that embodied experience was very formative for my journey."
Sigona pursued a PhD to better understand Indigenous land access and collaborative stewardship—using his community as a case study—after completing his work with the Native Stewardship Corps. 
Outside of his research, Sigona remains involved with the Amah Mutsun. In 2020, he joined several young-adult tribal members to create the Amah Mutsun Youth Group, which supports community building and cultural education for young tribal members. He also serves on the Lands Committee of the Amah Mutsun Land Trust and is involved in the Protect Juristac campaign to protect an Amah Mutsun sacred site from a proposed sand and gravel mine.
Visit the Bay Nature Institute's website for a full list of winners.