Ten large-enrollment courses in the Departments of Environmental Science, Policy, and Management (ESPM), Integrative Biology, and Nutritional Sciences and Toxicology were substantially revamped over the summer to better incorporate inclusive and anti-racist approaches to course design and teaching practices. 
Using the recently developed toolkit "Advancing Inclusion and Anti-Racism in the College Classroom: A rubric and resource guide for instructors," graduate assistants with course background or pedagogy expertise were paired with instructors to develop specific and actionable plans for course improvement in future semesters. Revised courses include:
NUSCTX 166: Nutrition in the Community

NUSCTX 104AC: Food, Culture, and the Environment

ESPM 50AC: Introduction to Culture and Natural Resource Management

ENERES 160/ESPM 176: Climate Justice

ESPM C115C: Fish Ecology

ESPM C115A/IB C171: Freshwater Ecology

ESPM C114: Wildlife Ecology

BIO 1B: Introduction to Biology: Evolution/Ecology/Plant Diversity

ESPM C46: Climate Change and the Future of California

IB 35AC: Human Biological Variation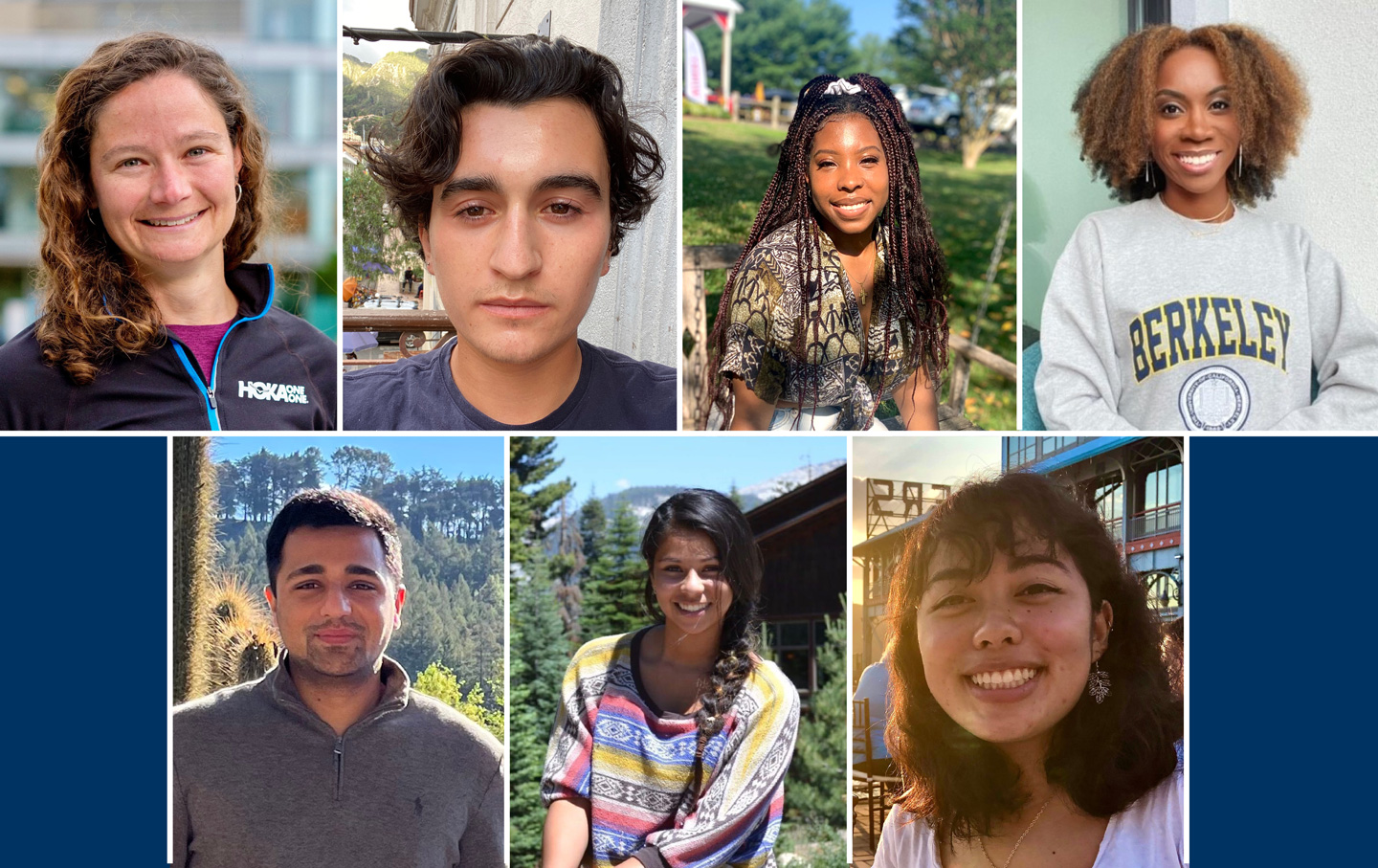 From top left: graduate students Lucy Andrews, Jaye Mejía-Duwan, Ja'Nya Banks, Adenike Omomukuyo, Ali Bhatti, Francisca Catalan, and Marina Stern.
The collaborative effort was spearheaded by ESPM assistant professor Benjamin Blonder, who coordinated the recruitment process and facilitated the initiative, and PhD candidate Lucy Andrews, who provided additional facilitation and organization support. Additional graduate student participants included Adenike Omomukuyo, Marina Stern, Jaye Mejía-Duwan, Ja'Nya Banks, Ali Bhatti, and Francisca Catalan.
"Our teaching practices, especially in large introductory classes that can act as gatekeepers, have a multiplicative impact on our students' lives—for good, or for bad," wrote the team that authored the toolkit. "As instructors, we have a unique opportunity and responsibility to move toward anti-racist teaching practices."
The tool was developed in June 2020 after the ESPM Graduate Diversity Council called on department leadership to take anti-racist actions to address ways in which systemic anti-Black racism has permeated academia. In response, ESPM faculty and students collaborated with the UC Berkeley Center for Teaching and Learning to develop the resource as a way to foster inclusivity for Black students and other students of color in ESPM.
According to Blonder, summer efforts to revise the course curricula kicked off with group members learning key concepts through peer discussions as well as sharing common issues and impactful strategies for addressing them. From there, graduate students and instructors were able to apply the full tool and determined where improvements could be made.
Specific course modifications implemented include language and tone changes in syllabus, especially around basic needs and accessibility; greater inclusion of decolonial, justice-centered, and Indigenous perspectives in course materials; deeper community engagement in assignments; and adoption of community guidelines. The changes are currently being implemented, according to Blonder, and are already having an impact on student learning.
Further assessment of long-term outcomes across each course will be led by Bhatti, a graduate student in the Department of Integrative Biology, with support from The American Cultures Center.
The efforts were supported by approximately $50,000 in funding from Rausser College of Natural Resources, ESPM, the Berkeley Food Institute, the Berkeley Life Sciences Faculty Diversity Initiative, and a Berkeley Discovery Initiative grant to the Department of Integrative Biology.
Read the full report for a list of instructor participants, graduate student bios, and a summary of the effort's short-term outcomes.